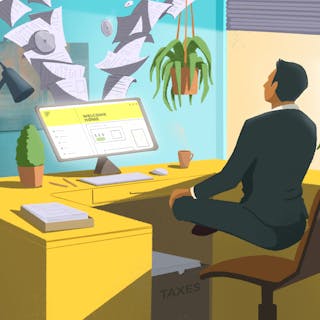 Time is money, let's save both
Your biggest expense as a self-employed professional is your taxes. We help you manage them—predictably. Formations is designed specifically for the self-employed to maximize tax savings, reduce annual liability, and prevent surprises.
Get Started
Don't Worry, Be Tax Happy 🙂
Formations takes the hassle out of tax compliance and optimization. Our team will help you create a tax-efficient structure, then manage it to ensure full compliance with state and federal regulations. But we don't stop there. Our platform helps you stay on top of income, expenses, and tax liability. We'll guide you through personalized strategies and handle all your business's annual tax prep and filings with precision.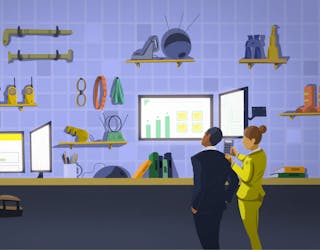 A Business Structure Optimized for Savings
We create the most tax-advantaged business structure for you based on your location, industry, household, and income, then manage it year-round. This includes:
Business setup at the state and federal level
Business banking connection
Ongoing entity management and compliance
Automated payroll
Business Evaluation Quiz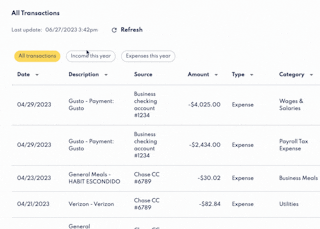 Ongoing and Proactive Tax Management
Formations tax optimization is a proactive tax strategy designed to ensure you take advantage of all deductions and credits available to you and your business, maximizing your savings.
Automated bookkeeping
Effortless expense management
Real-time visibility into your tax liability
Smart tax payments
Savings Calculator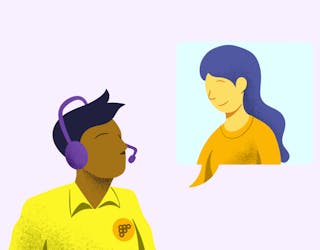 Access to Expert Advice When You Need it Most
Life is unpredictable, and when you need expert advice, we're here for you. Whether you want live interactions, one-on-one chats, or on-demand content, our resources are available when you need them most.
Tax strategy tailored to you
On-demand knowledge base & support
Live education sessions monthly
Tax resolution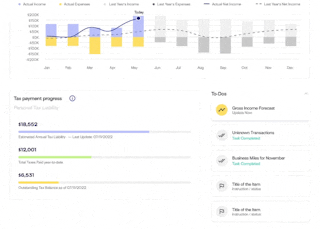 Tax Savings You Can Bank On
Nobody likes surprises, especially from the IRS. Ditch the stress and know exactly how much you will owe at any given point in time with Formations.
Predictive tax liability
Personalized tax-strategies
Tax preparation & filing for your business
Optional personal filing is available as an add on
View Pricing
Partners with Best-in-Class Technology
We partner with leading technologies to bring you a solution that gives you visibility into your taxes like never before. Can you say that about your CPA?
Is Formations for you?
See if Formations is a good fit for you by completing our application to join. If your business can benefit from Formations, pick the package that best fits your needs, and continue to the dashboard to setup your profile.
Apply to Join