June 30, 2021
Another Win for Self-Employed Professionals as Formations Partners with Gusto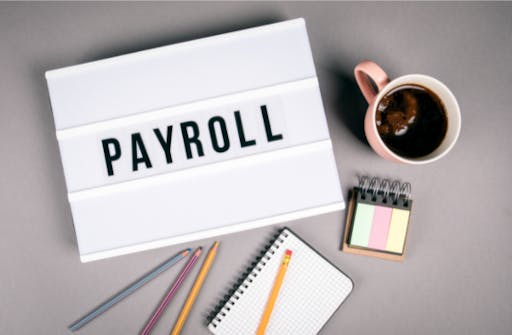 Embedded Payroll Solution to bring more big business benefits to the Self-Employed
Self-Employed Professionals are getting access to more big benefits typically reserved for big businesses as Formations, the first full-service financial health solution for the Self-Employed, announces improved Payroll options for customers. This comes through a deepening of a partnership with Gusto, the premier payroll provider for SMBs, and their new initiative, Gusto Embedded Payroll.
"Payroll is a foreign concept for most self-employed individuals, just like benefits, retirement saving, or HR support," reminds Shahar Plinner, advocate for the Self-Employed and Founder/CEO of Formations. "To make it accessible and easy to use, we need a partner that shares our vision of bringing these practices to the 15 Million full-time Self-Employed professionals in the US in a single, holistic solution. We're thrilled to take the next step in our partnership and integrate Gusto's full-service payroll functionality to meet the needs of even more Self-Employed professionals. Gusto has proven to be a reliable, scalable solution that brings together expertise and foresight, and continues to push the boundaries on the future of work."
Gusto's embedded payroll solution will enable Formations to provide customers visibility into an industry-leading, reliable payroll solution from within their Formations account.
Why do Self-Employed Professionals need a payroll solution? Simple: it's an IRS requirement. Those making more than $80K per year, either through 1099 income or consumer revenue, can save thousands on taxes each year by establishing their business as an S-Corp, which comes with the IRS requirement that they pay themselves a reasonable wage as a W2 employee of the business.
Formations makes it easy for the Self-Employed to save on taxes and gain access to benefits traditionally reserved for corporate employees that become available once they establish themselves as an S-Corp. Benefits include tax-advantaged retirement saving options, health insurance, and Flex Spending Accounts. Formations handles everything required to remain IRS compliant (like running payroll), while also relieving them of the burdens of tedious back-office tasks of bookkeeping, accounting, and tax filings. Subscription prices are generally less than 50% of the customer's annual tax savings, starting at $351 per month.
Learn more about how Formations is bringing big business benefits to Self-Employed individuals by talking with a Formations Expert.

About Formations
Formations, a FinTech startup, offers full-time self-employed professionals a complete financial management solution to maximize the financial potential of their business and improve their financial well-being. Formations automates the creation and ongoing management of an S-Corp, the most tax-efficient structure for small businesses to operate as a corporate entity. Using Formations, self-employed individuals can improve their financial stability (and save thousands of dollars on taxes), get real-time insights and recommendations on financial decisions, connect live with a certified bookkeeper and CPA, and gain access to Fortune 500-level benefits like health insurance and 401K.

About Gusto
Gusto is a modern, online people platform that helps small businesses take care of their teams. In addition to full-service payroll, Gusto offers health insurance, 401(k)s, expert HR, employee self-onboarding, and team management tools. The company serves over 100,000 businesses nationwide and has offices in Denver, New York City, and San Francisco.