October 3, 2023
Formations Partners with Vault Strategies to Revolutionize Healthcare Access for Self-Employed Professionals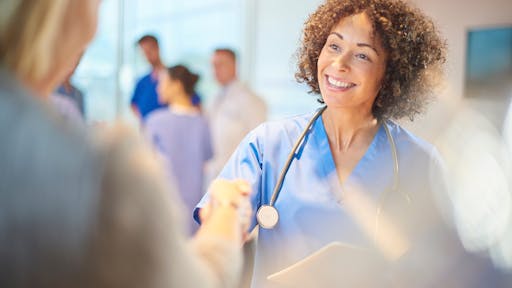 Formations, a leading tax management solution designed for the self-employed, is proud to announce a groundbreaking partnership with Vault Strategies, a healthcare pioneer specializing in affordable alternatives to traditional major medical plans. 
The lack of affordable and quality healthcare is a pressing issue for this growing segment of the US workforce. Recent studies have shown that self-employed working-age adults often struggle to obtain adequate health insurance coverage, regardless of their location. 
The game-changing partnership between Formations and Vault Strategies addresses these issues by bringing healthcare to the self-employed and matching the quality and accessibility of plans typically only available to traditional W2 employees. 
This exclusive partnership for Formations customers will address the following concerns in the healthcare space for solopreneurs: 
Closing the Coverage Gap: According to a study published in Health Services Research in 2021, one in four self-employed workers lack health insurance coverage. This coverage gap has become increasingly concerning as the number of self-employed individuals in the workforce continues to rise. 
Protecting Financial Wellbeing: Having the right health insurance plan is critical in safeguarding against potentially catastrophic financial challenges resulting from major illnesses or injuries. For self-employed individuals, the right health plan can make the difference between enduring tough times and sustaining their businesses. 
Improving Mental Health and Financial Security: This partnership not only enhances mental health and overall well-being but also adds a valuable layer to the tax strategy of self-employed individuals. Eligible 1099 professionals may deduct premiums paid for medical, dental, and qualifying long-term care insurance coverage for themselves, their spouses, and dependents. "Our platform enables a seamless experience for healthcare plans that have been painstakingly crafted for our community and backed by extensive research," said Shahar Plinner, Co-Founder and CEO of Formations. "We understand the burden of insurance premiums, and as an S-Corp owner, you can deduct these expenses, making quality healthcare more affordable." 
Addressing Delayed Medical Care: Self-employed workers report higher rates of delaying needed medical care, highlighting the urgency of improving healthcare insurance access for this substantial segment of the workforce. 
As policymakers grapple with the changing nature of work in the United States, facilitating health insurance coverage for self-employed workers emerges as a crucial policy goal. And while government initiatives are in motion to address this issue, Formations and Vault Strategies forge ahead to offer affordable solutions that meet today's immediate and pressing healthcare needs. 
"Although we're a tax management platform, our commitment goes beyond financials. We're dedicated to delivering solutions that not only enhance your tax position but also boost your overall well-being," said Shahar Plinner, Formations CEO.  
"It is a pleasure to partner with Formations on their healthcare strategy for their customers. According to the U.S. Small Business Administration, there are over 33,185,550 small businesses in the United States, and 81.7% of them have no employees, or are "groups of one." This growing segment can now easily find solutions and establish their self-funded health plan through forward-thinking companies like Formations," states Frank Zawolocki, CEO of VAULT Strategies.  
For more information about Formations and our partnership with Vault Strategies, please visit our benefits page.
View Benefits
About Formations 
Formations is a leading tax management solution dedicated to supporting the self-employed. With a mission to empower 1099 professionals with enhanced financial visibility and control, Formations offers a platform and playbook that help customers save over $11,000 in taxes annually and $18,000 annually when you factor in savings realized through retirement. 
About VAULT Strategies 
Vault Strategies offers health plans for members of any size with full- and/or part-time employees and will help guide you in finding the right employee benefits for your company. Vault Strategies is a leader in healthcare insurance and is proud to offer customized health insurance benefit packages that offer measurable value for its members. This value comes through significant cost reduction, customization and improved health outcomes for those they insure.