February 27, 2023
Formations Joins RE/MAX® Approved Supplier Program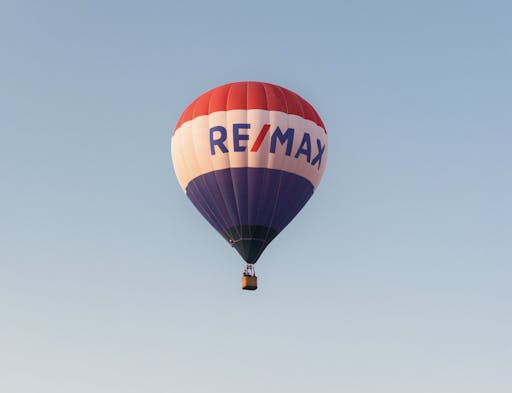 On February 13, 2023, Formations officially joined the RE/MAX Approved Supplier program. This new status allows Formations to officially extend its solution to all RE/MAX agents.
"With the addition of Formations Corp to the RE/MAX Approved Supplier program, we continue to arm RE/MAX affiliates with top resources that are easy to use and implement. Formations gives our agents one less administrative task to worry about by providing predictive tax and accounting support and freeing up time for what they do best. This new technology provides a more efficient way for RE/MAX affiliates to streamline their financial activities," said Madeline Hammer, RE/MAX Executive Director, Strategic Alliances.
As announced by RE/MAX, Formations joins a curated list of 11 newly Approved Suppliers to be showcased in the RE/MAX Marketplace, a space where agents and brokers can easily find top resources that support their business.
"We've been serving RE/MAX agents since day one, so it's great to now be able to be a part of the RE/MAX Approved Supplier program," said Shahar Plinner, CEO and Co-Founder of Formations, "we're proud to join the Approved Supplier program and help RE/MAX agents focus on what they do best – helping clients buy and sell homes." Formations will be at the annual RE/MAX convention, R4®, and will join the RE/MAX community in celebrating 50 years of one of the world's leading franchisors of real estate brokerage services.
To kick things off, beginning March 1, Formations will offer RE/MAX agents a preferred rate for its most popular package, as well as educational content specifically produced for RE/MAX agents and owners. The first of those will be in an exclusive webinar hosted on March 14th for RE/MAX agents. To learn more about the alliance, visit formationscorp.com/remax.
About Formations
Formations is a predictive tax management solution for self-employed professionals. With Formations, businesses-of-one can predictably save thousands of dollars every year on their taxes. Our platform makes it easy to stay on top of your income, expenses, and tax liability and helps you claim more deductions through tax strategies designed for you while handling your annual tax filings. Plus, our team of experienced tax and accounting professionals will provide you with personalized guidance to help you make better financial decisions about your business and your home. With Formations, you can predict your tax savings and enjoy peace of mind knowing that your finances are being handled by experts. No more worrying about cash flow or missing important deadlines. Sign up for Formations today and take control of your business's finances at www.formationscorp.com.
Sign Up