November 5, 2023
Vault Tailors Health Insurance for the Self-Employed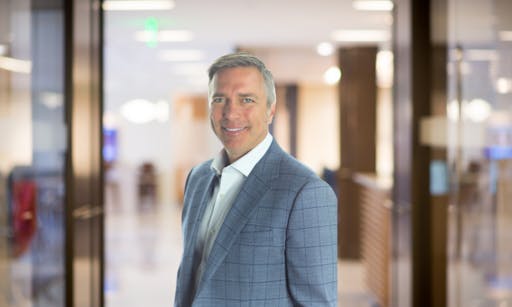 The lack of healthcare options for businesses of one can bring significant challenges. If you are not well versed in healthcare, plan options, or industry regulations (and who is), you might be settling for insurance that doesn't meet your standards or pay a premium just for adequate coverage.
Through our partnership with Vault Strategies, we deliver access and quality healthcare benefit programs to solopreneurs across the US.
To chat about the program, we are interviewing Vault Strategies' Chief Executive Officer, Frank Zawlocki, to get his thoughts on how S-Corps specifically can establish affordable healthcare solutions that provide best-in-class benefits for self-employed individuals and their families.
Formations:
Thank you for joining us, Frank. Why do you think sole proprietors have such a hard time finding quality health insurance?
Frank Zawlocki (FZ):
Many health insurance carriers primarily offer group plans that are more cost-effective for larger businesses. In many markets, individuals that need insurance, may be limited to the marketplace, which means they may see high premiums and limited plan options.
In some states, the marketplace plans do not provide the same level of coverage and benefits as group plans, leaving sole proprietors with less comprehensive coverage due to their size. This leaves many not signing up for coverage at all and not taking advantage of the tax benefits available.
Formations:
What are some of the pain points for the self-employed segment in regard to health plans?
Frank Zawlocki (FZ):
Because of the rising cost of premiums, a lot of self-employed skip coverage altogether. And because many pay out of pocket, self‐employed workers report higher rates of delaying needed medical care. According to health service research done in 2021, nearly 1 in every 4 self-employed workers is uninsured, much greater than traditional W2 employees.
Formations:
Can you explain some of the services you offer businesses of one?
Frank Zawlocki (FZ):
Absolutely. Vault Strategies builds major medical plans exclusively for business owners, sole proprietors, individual contractors, and their families. This opportunity harnesses the size and scale of its professional membership to offer an innovative program structure that locks in savings for self-employed members and their families.
Formations:
How does someone get started with Vault Strategies, and who qualifies?
Frank Zawlocki (FZ):
Each "business of one" establishes a self-funded major medical health plan. All plans include a mental health benefit to include unlimited behavioral health tele-visits. To qualify, we ask you to do the following:
Make sure you have a Federal Tax ID Number (TIN) for your business
You must be a business of one, with no employees
Answer a series of 5 eligibility questions to get your rates
Formations:
Amazing! And what different plan designs does Vault offer?
Frank Zawlocki (FZ):
There are three model plan designs for the business. Those model plan designs offer deductibles of $2,500, $5,000, and $10,000 – which are also the out-of-pocket maximums.
Your businesses self-funded plan will have access to a nationwide PPO Network and an Open Network. Dental, vision and supplemental insurance are offered separately at great rates.
Formations:
Are any of the plans HSA eligible?
Frank Zawlocki (FZ):
The $2,500 and $5,000 deductible plan designs are HSA-qualified.
Formations:
Incredible. So why did Vault make it their mission to work with the self-employed and tailor-make plans for their needs?
Frank Zawlocki (FZ):
According to the U.S. Small Business Administration, there are over 33,185,550 small businesses in the United States, and 81.7% of them have no employees, or are "groups of one." This growing segment of hard-working professionals deserves to have proper options, and we're excited that they can now easily find solutions and establish their self-funded health plan through our partnership with Formations.
Formations:
Can people change their current insurance even if they're not up for renewal?
Frank Zawlocki (FZ):
Eligible members can establish their self-funded plan at any time throughout the calendar year with effective dates on the 1st of each month. In most instances, you can change from your existing plan any time during the year.
Formations:
Thank you, Frank, for the insights and for everything that you all are doing at Vault to make healthcare more accessible. We are thrilled to partner with a company like yours.
If you need help finding coverage or are looking for insights on benefits for your business of one, schedule time to meet with a Formations consultant today. We'll be able to give you insights on tax savings and strategies, retirement, healthcare, and more. Plus, we'll be able to connect you to the right partners like Vault to get the affordable and quality care you deserve.