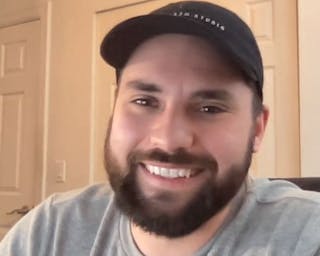 Kyle Koons
Real Estate Acquisitions Manager
Kyle is a seasoned Real Estate Acquisitions Manager who resides in the Seattle area, helping investors buy and sell homes nationwide. A few years ago, he started his own business as an acquisitions manager, wholesaling real estate in the pacific northwest.
As a Real Estate Acquisitions Manager, Kyle sources and performs off-market research to assess the property value then negotiate the transactions of new equity investments for their real estate investment firms.
He knows to identify opportunities, and help his customers achieve their goals. Kyle's philosophy is: Seize the moment. When an opportunity comes your way maximize your efforts and grab it! Kyle appreciates his career as a self-employed professional, and the flexibility it allows in choosing how to allocate his time between helping clients and enjoying time with friends and family. But managing the finances of his business was a time-consuming and challenging burden that kept getting in the way.
"I heard about Formation from one of my colleagues and knew this is exactly what I was looking for. I joined Formations to simplify the back-end operations of my business."
How Formations helped me?
"Formations is managing my business tax and accounting. The team is awesome, so I've asked them to do my personal taxes as well."
Formations helped me set my business on track and manage my S-corp:
Enable massive tax savings by setting up an LLC as an S-Corp.
Handling my business financials, including Bookkeeping & Reconciliation, Tax filing, and Running Payroll.
Avoiding audits by keeping me compliant with IRS requirements.
Expert advice when I need it on tax planning, cash flow management, and retirement saving.
"If it wasn't for Formations, I would still be in a library searching on how to set up an S-Corp."
How I grew my business with Formations?
"Formations is a wonderful solution for me! I love how technology-focused they are!"
Working with Formations allowed Kyle to focus on what he enjoys most – helping clients buy and sell Real Estate. With Formations in his corner, he is able to manage his finances in a smarter way and save more on his taxes!
"I would recommend Formations to anyone who doesn't absolutely love managing their taxes and payroll themselves. If you want to keep more of your money – you should call Formations!"