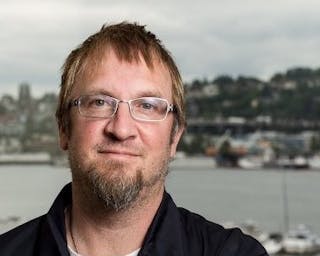 Monnix Jelinek
Owner and Principal Consultant, Monnix Consulting Services
Monnix is a software development consultant. He creates software applications for small businesses to improve their existing systems and elevate their competitive advantages.
He is passionate about discovering emerging technologies and applying them to improve his clients' productivity. Monnix has Led multiple projects for major clients, including NASA, Providence Health & Services, the University of Texas, and Delta Airlines.
As an owner of a fast-growing business, Monnix has to take care of hiring new team members, communicating with clients to accept new projects, tailoring the best solution to onboarding projects, and meeting project deadlines. Although managing his books was simple, he chose to use an expert to help so he can spend more time on building his business. Formations is the perfect solution he found to manage his company's financials.
How Formations helped me?
I have been working with the Formations team for a while now. They have helped my business with the following:
Opened an LLC
Formed an S-Corp
Bookkeeping
Tax filing
Processing payroll
Keeping my business compliant with the IRS
Monthly reconciliation of my finances
Full customer support and access to experts any time with my bookkeeping, taxes, and accounting
My schedule is hectic, day after day, and my time is limited. It is very helpful that I'm able to utilize Formations to handle my taxes and manage payments and payrolls. I know that I'm working with an expert team to handle this for me. I don't have to worry about this part of the business anymore.
How I grew my business with Formations?
While building my business, I had to concentrate on getting all the work done on time. Sometimes I couldn't do it fast enough, so I had to hire professional developers to help.
I was too busy working in my business and didn't pay attention to my financials. Formations has helped me get my books in order and doesn't allow me to slide back. Formations takes care of the bookkeeping, quarterly tax filing, payroll processing, and keeps my business compliant with IRS - all for a very reasonable price! I simply don't have this burden anymore.

"Formations helped me get my books in order. They take care of the bookkeeping, quarterly tax filing, payroll processing, and keep my business compliant with IRS."
View Monnix's Website