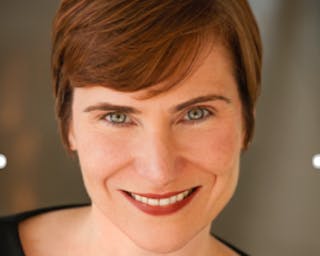 Sharlane Chase
Real Estate Broker, Windermere
Sharlane started her real estate career as a property manager serving hundreds of clients for over ten years. As a hard-working-dedicated property manager, she learned to accommodate the needs of her clients with love and care, often responding to many requests at the same time.
When she was ready to move to the next step in her career, four years ago, she got her real estate license and joined Windermere Eastlake in Seattle. Using her customer service skills and her aesthetic sense as a photographer, she finds her passion in helping people find a house that can call home. Sharlane serves her clients with impeccable integrity and the personalized attention they deserve. 
Having lived in and loved Seattle for 17 years, Sharlane has an exceptional understanding of the local market and various communities. Sharlane educates her clientele not only about the transaction process but also about the nuances of each neighborhood, from schools and shopping to restaurants and recreation, which results in an artful pairing of client and home.
How Formations helped me?
I joined Formations to get their help with bookkeeping. I got an exceptional service that worth much more!
Opened an LLC
Formed an S-Corp 
Tax filing 
Keeping my business compliant with the IRS 
Bookkeeping 
Processing payroll 
Monthly reconciliation of my finances. 
Full customer support and access to experts any time with my bookkeeping, taxes, and accounting 
Before joining Formations I had a challenge with the monthly accounting. Since I've opened my business four years ago, I did my own bookkeeping, not well I should say. Now Formations is tied to my account, all my expenses are categorized every month and I don't have to think about it. 
Getting Onboard with Formations
As a real estate professional with a busy schedule, I could find myself struggling with doing my bookkeeping and taxes. I'm not an accountant, I don't understand tax law and I do prefer to invest time in my passion, working with my clients. I was looking for a solution that would take away the burden of managing the financial part of my business. That includes doing all the paperwork, taxes, and keeping track of my expenditures. I can already tell that the monthly accounting was a huge help. I am looking forward to tax season when I can get some advice on how to minimize my taxes by putting money in retirement, putting my kids on the payroll, and other options. By listening to one of Formations seminars I could understand the reason behind using the S-corp tax structure for my business.  
"I joined one of the Formations webinars explaining why a business like mine should become an S-corp. Shahar sounds like he really knows what he's doing and he loves what he's doing. Formations goal is not just to do my taxes, it's to increase my net worth at the end of the day".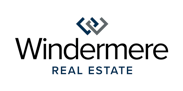 I've worked with four other companies in the past and by far Formations exceeds what they were doing for me."
View Sharlane's Website